Best Important WordPress plugin are important for WordPress blog or website.
If you have a WordPress blog or website for which you are looking for Best important WordPress plugin.
So you have come to the right place.
WordPress is a platform where you can create a professional website or blog without using any programming language.
How is all of this possible?
Many important WordPress plugins have been made for this, which you can use according to your needs. Every WordPress plugin is made for a specific purpose.
If you want to take your website to the next level, then you must use these best important WordPress plugins.
If you read this article till the end then I can guarantee that you will install 4-5 of my recommended WordPress plugins.
I use all these plugins on my personal website so that the performance, security, speed, look, etc. of my website is extremely fine.
Top 12 Best Important WordPress Plugin for Any Website Owner
Today I have the list of the most amazing and the most essential WordPress plugins that will make your WordPress sites 10 times better.
So let's get into a start.
#1. WordPress Speed Plugin
So, the first and the most important wordpress plugin for any website owner is a speed plugin.
For website speed, The best speed plugin is wprocket plugin. But It's a paid plugin out there.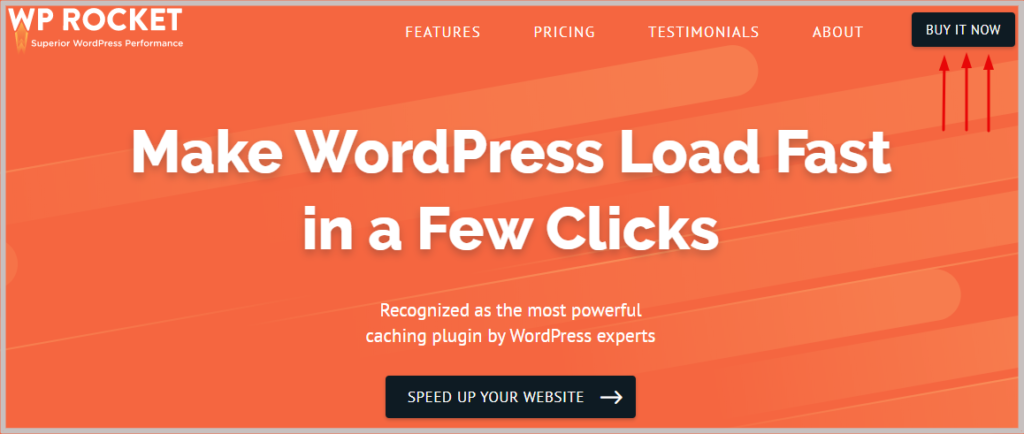 It's a super amazing plugin and it is super easy to configure.
All you have to do is upload it, install it and it will make your website ultra fast.
Since all my websites are hosted on the site ground hosting as you can see in my blogging tool section.
The hosting that I use and recommend is Siteground and the best part is the Siteground hosting comes with a free SG Optimizer Plugin.
Earlier I used to use Wprocket as my speed plugin and it made my website extremely fast.
But recently I had shifted to SG Optimizer, it's a free WordPress plugin provided already by the Siteground Hosting.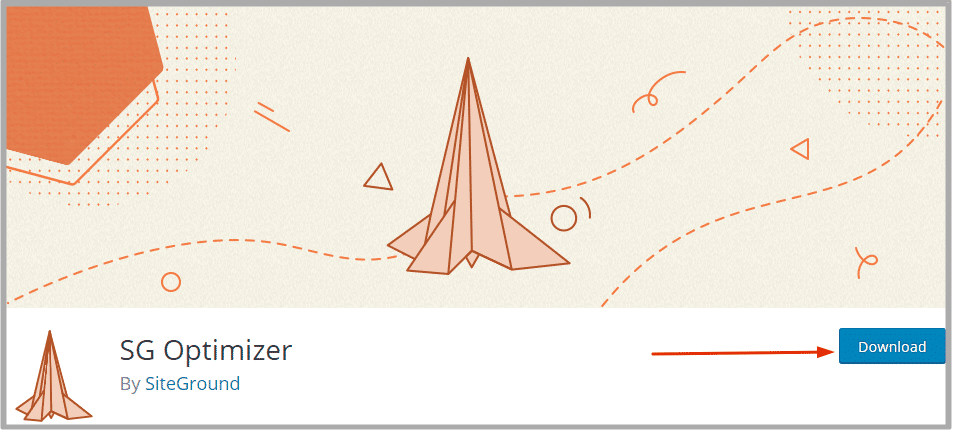 So if you are already using Siteground Hosting you can install this plugin.
If you don't have the Siteground hosting or you don't have the money to invest in Wprocket then you can go for W3 Total Cache.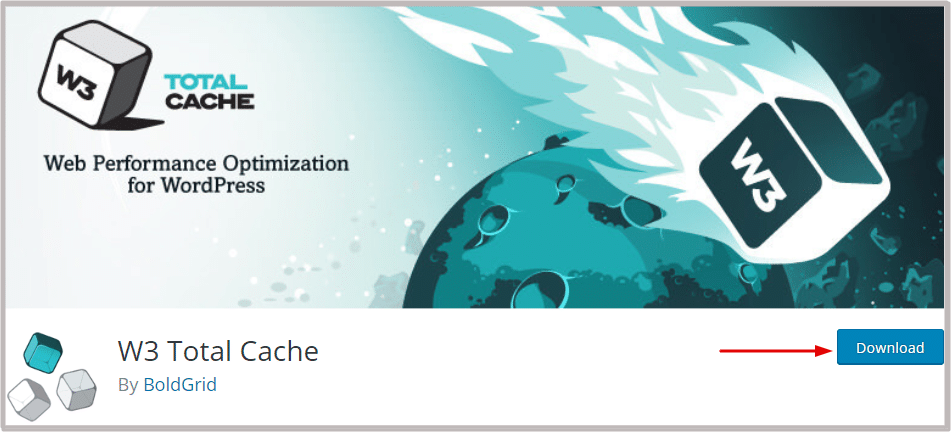 It's a FREE WordPress plugin. This is a very popular speed plugin out there in the WordPress plugin department.
So once you install it just play with the settings and your website will be extremely fast.
The faster your website is more traffic you will be able to drive because people will be happy with your website and google also prefer a fast loading website.
So having a speed plugin is a mandatory requirement. So I highly recommend a speed plugin.
Just a side note: Whenever you are installing a speed plugin and you are enabling the options such as minify, the Html, JAVA Script and CSS or whenever you are enabling any option just make sure you open your site because sometimes what happens is that website behave abnormally to certain settings.
So just make sure you enable setting one by one and then see the response of your website if everything is loading fine then it's working perfectly.
So let's go for the next extremely Best important wordpress plugin.
Every WordPress website owner should have is a backup plugin and the plugin I use for creating a backup of my website is UpdraftPlus.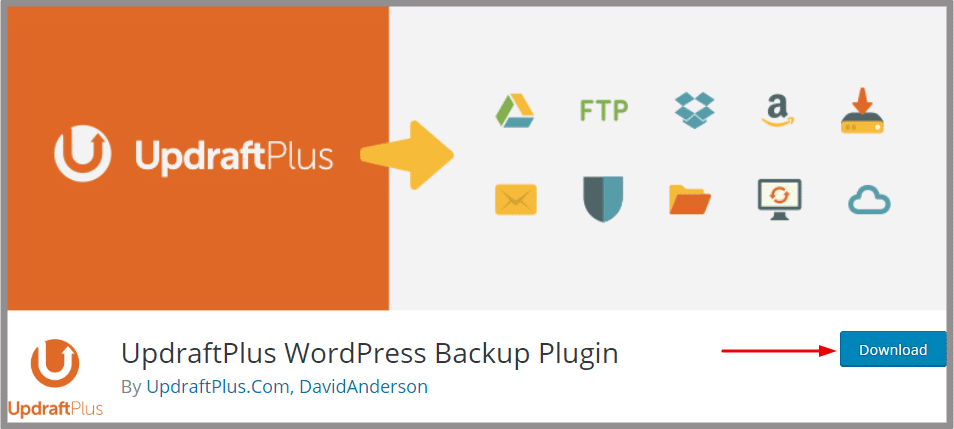 This is a free plugin again, it has a pro version but even its basic free version is more than enough.
Now if you are using a siteground hosting like me then the siteground hosting it selfs takes a regular backup of your website on a daily basis.
So you don't have to worry about backup but just for precaution I also take manual backups using this updraftplus plugin.
It is one the most popular wordpress plugin one it comes to backup with a 5star rating. 3042 votes of 5stars rating and 2+ million active installations.
It is a very popular plugin and so many WordPress websites are using it and the plugin deserves applause because it has so many amazing features.
The best part is that you can schedule your backup and you don't have to do it manually and you can store your backups from Google Drive, Amazon S3 server or even by the membership of Updraftvault.
I am using google drive to store all my backups and this really helps me in keeping my website safe.
Although siteground does give me the offer of a regular backup.
I gonna ask the support staff anytime to restore my website or help me download a backup of my website but just for safety purposes. I also install this particular plugin.
I think backup is something that is extremely important for any website because your website might get hacked anytime or they might be some issue with the website then you can easily restore your website to an earlier version.
So I highly recommend you must have a backup plugin.
Just like I told you earlier that the website speed matters a lot and one other WordPress plugin that really help you speed up the website is the WP Smush Image Compression and Optimization Plugin which was earlier called WP Smush.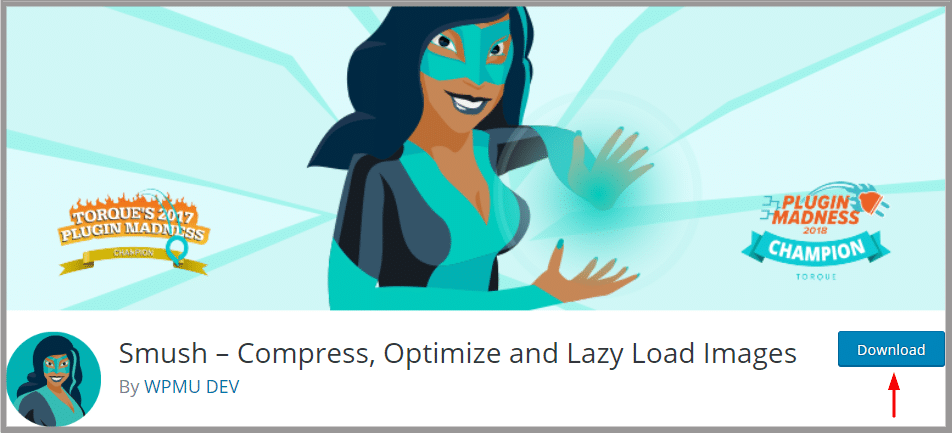 It also has a 4166-star rating and 1+ million active installations because what it does is whenever you are uploading an image to your webpage you are adding size to your web page.
The more images of your page will have the slower your site loading speed and you don't want a slow loading page because you want your visitors to be happy.
Because people are impatient now they don't want to wait for 5 to 10 seconds for a webpage to load they can press the back button.
So you want your webpage to load as fast as possible and one such way to do it by compressing the images and this is where Smush Image Compression and Optimization plugin comes into play what it will do is will automatically compress the images.
If your images of size 100kb so by using this particular plugin, it will reduce the size of your image by 30 to 70% without impacting much in the quality of the image.
Although I was using it earlier nowadays I don't use this plugin rather I use the compressjpeg.com website.

So whenever I have a which I need to compress so all I do is just select the image here and upload it here.
So the 4.7mb image was reduced by 81% and the quality of the image has not been compromised much this is why I use the compressjpeg.com website.
The one reason why I have stopped using WP Smush Image Compression because the more plugin that you will install on your website the slower your website will become.
This is why I recommend having as low plugin as possible but using this particular website is a manual process because you have manually uploaded the image and download them then upload them to your WordPress server.
But by using WP this Smush Image Compression and Optimization all you have to do is press a button and it will automatically compress all the images of your website.
So I highly recommend this particular plugin as well.
The next plugin needs no introduction it is one of the most popular WordPress plugins out there and specifically when we talk about SEO.
It's called Yoast SEO.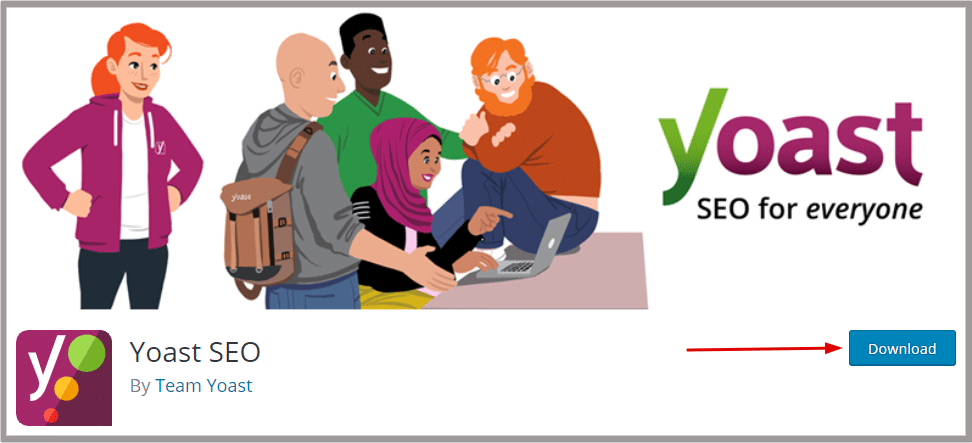 You can go and see the star ratings 25 thousand+ 5star rating and 5+ million active installations.
It is one of the most popular WordPress SEO plugins out there and I use it myself.
The best feature is that it's free you don't have to buy it, and the features are tremendous so whenever you are adding an article.
Once the plugin is installed you can add your own meta title, you can add your own meta description.
You also have other options like whether you want to add the Facebook title whether you want to allow search engines to index the page or not, whether you want the search engine to follow the links on your post or not.
So all these functionalities are given by Yoast SEO plugin it's free to use and it's one of the best SEO plugins out there.
I think I don't need to explain this plugin more because of already it's very popular out there and as for the features.
I'll recommend that you turn off the readability analysis of this plugin, go to Yoast SEO plugin -> go to the general settings, disable the readability analysis because I have seen that it's not that effective, so I don't use it.
Also, it provides the XML sitemap so you don't have to install any other plugin to generate the sitemap.
This again helps you in saving one more plugin so you just enable the sitemap and you can also submit the sitemap to google webmaster just using the plugin itself.
Similarly, you can go to search appearances of this plugin setting, here you can play with the settings which type of content you want to get indexed and which type of content you don't want to get indexed.
like I am using Rankmath plugin so I don't want them to get indexed, I only want my post and pages to get indexed.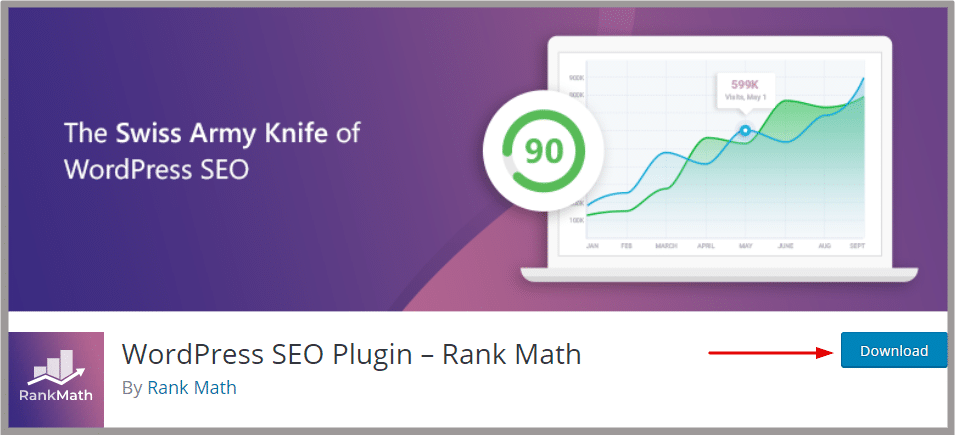 Similarly, when we talk about taxonomies I don't want my categories pages to be indexed because a good SEO practice to not get your categories or tags pages indexed because that leads to duplicate content.
Similarly, I have also disabled the author archives that again results in duplicate content, so you can play with the settings here.
So Yoast SEO is a highly recommended plugin and a must-have plugin for every WordPress website owner.
The very useful security plugin that I will recommend is the LIMIT LOGIN ATTEMPTS RELOADED PLUGIN.
So what's this does is it makes your website more secure because generally, all the website owners have their WordPress dashboard in this particular URL that is your website name slash wp-admin.
So what LIMIT LOGIN ATTEMPTS does is, whenever someone enters the username and password wrong for three to four times, it just blocks the IP.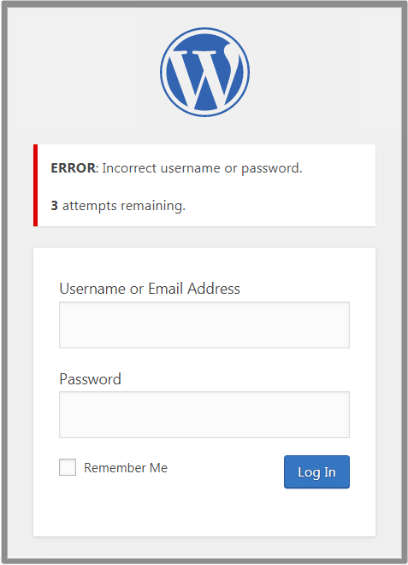 So they won't able to log in because, in the end, your website is in online real estate your investing your time, your energy, your hard work, your money onto your website.
So you want to keep it safe from hackers.
So this plugin will really help you with that.
I will also highly recommend you guys to install this particular plugin for your website security.
You must use the social sharing WordPress plugin in your blog or website. It works to share any of your blog posts.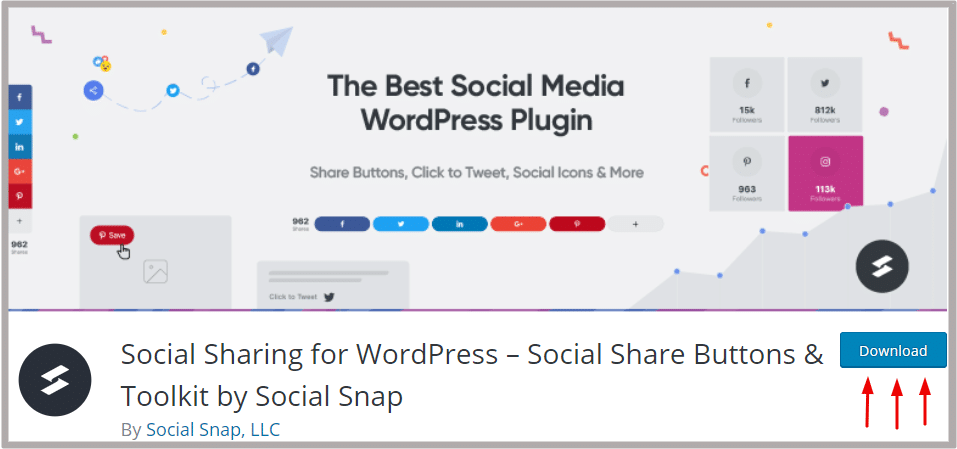 If your website visitors like a post and want to share it on social media, then they can share it with the help of this plugin.
When your post is shared more on social media, then the chances of it getting ranked higher increases.
There are many free and paid social media plugins available for this, which help in sharing your page or article.
I use the social snap WordPress plugin on my website which is a freemium plugin but its free version is enough.
Social Snap is the leading WordPress social sharing plugin that helps you drive more traffic and increase engagement by leveraging the power of social media.
Within minutes, you can have a social snap up and running. Give your newbies and visitors the ability to share your content like wildfire!
The UX / UI of the social snap plugin is quite attractive. This is why the interface and intuitive design are easy to use, making Social Snap the leading choice for beginners and advanced users looking for a social sharing plugin.
So make sure you must use social sharing plugin for sharing your article.
Contact form 7 is the most popular and best important WordPress plugin. You can use it to create a contact form on your website.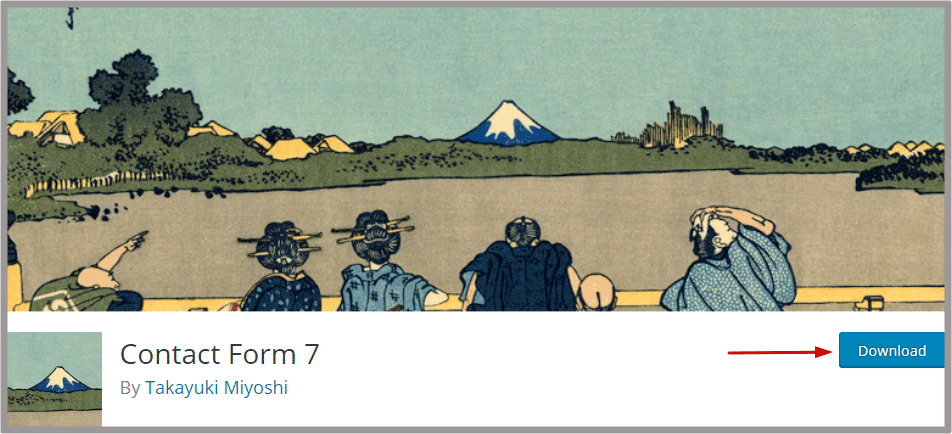 Contact form 7 is an open-source free WordPress plugin. The following people have contributed to this plugin.
With this plugin, you can create multiple contact forms and manage them simultaneously.
Whenever any of your website visitors want to contact you, they can contact you through this contact form. All messages will come directly to the mail account you have added with the contact form.
You can go and see the star ratings of 1200+ 5star rating and 5+ million active installations.
So it can be a recommended WordPress plugin, you must use it.
This plugin is for the people who have already had an established website and who is driving enough traffic on their website so that they can make money from your website.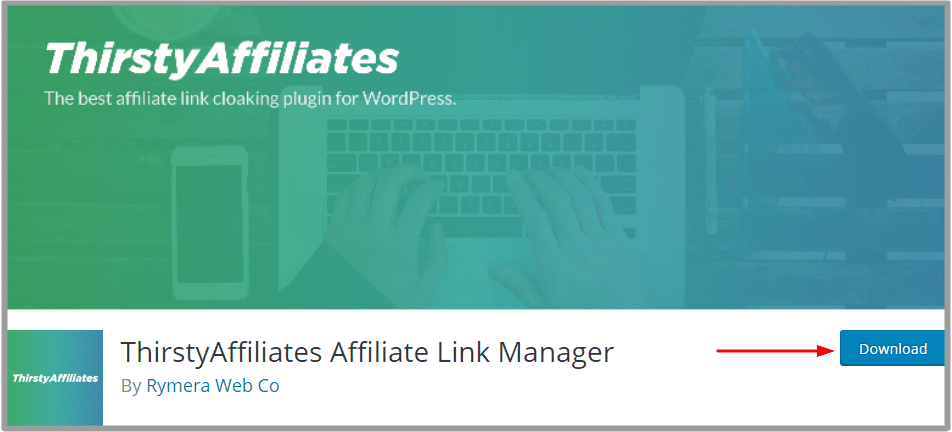 So this is where ThirstyAffiliates Link Manager comes into play.
I have the pro version of this plugin and I have already installed it on all my websites.
If you don't know about affiliate marketing?
So affiliate marketing is when you refer other people products to your audience and when your audience purchases you make a commission out of it.
So one of the major problems that affiliate marketers face is the handling of the links so what this plugin does is?
You can go to the website thirstyaffiliates.com.
They cloak very long ugly url, affiliate url so if you have very long ugly affiliate url you can cloak it by creating a beautiful looking url.
You can also track the number of clicks on a particular url on a particular affiliate link on how many clicks happen and also you can check reports, comprehensive reports like you can see here these are my affiliate link report.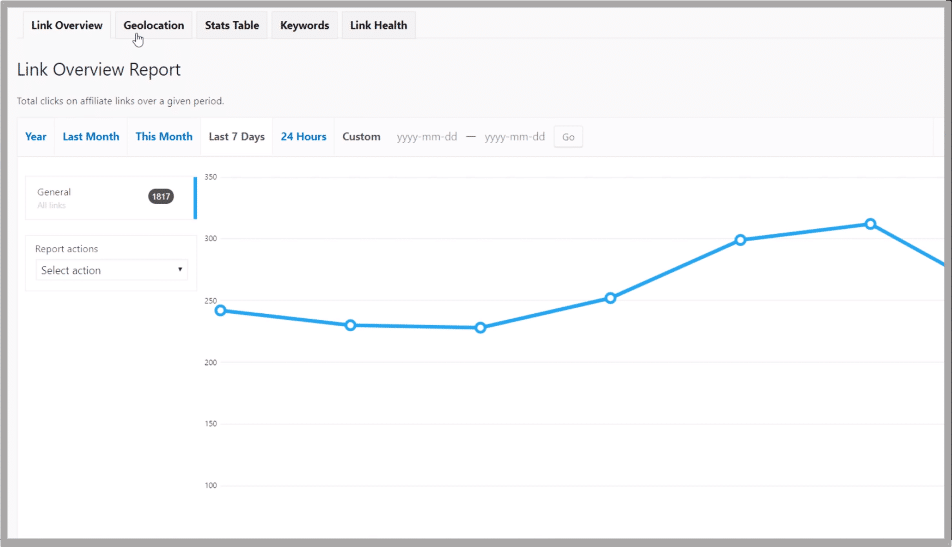 So I'm an affiliate of Aweber, Bluehost, Siteground, A2Hosting, etc.
So instead of having a very long link destination you create beautiful looking cloaked link url and redirect type of 301.
It also gives you a stats summary of the number of clicks that happened in the last 7 days/30 days in total clicks you can also generate reports here and the report session is really useful.
if you're an affiliate marketer because it helps you understand which link is performing well what's the geolocation which is driving the most links the stats table which keyword and which particular link are driving the most clicks.
Most of the functionality is available in the free plugin the Thirsty affiliates.
But if you want the more advanced functionality then you can go for the pro version.
You can click the given below button to see the pro features and pricing. Some more features that are added in the pro version like automatically keyword linking, the geolocation link, redirect and so much more.
Get ThirstyAffiliate Pro Features
Buy the pro version only if you're driving enough traffic to your website. if your website in the beginner stage and you're not driving enough traffic just go for the free version till then.
But then again if you're making money through affiliate marketing in your blog or on your website then I highly recommend you guys to invest in a Thirstyaffiliate plugin.
#9. Pagebuilder Plugin
Pagebuilder is the most important wordpress plugin for any website to looking beautiful according to you.
For this purpose, I'll recommend thrive architect plugin.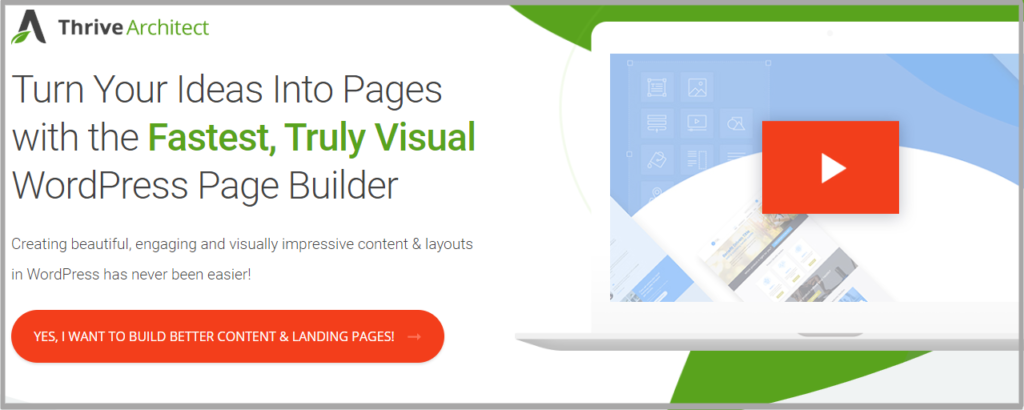 Although there is a free version like elementor available in the market you can go for elementor as well.
If you just want a page builder then you go for elementor as well it has a free version as well which doesn't have all the functionality but still, it's a very popular plugin.
So what thrive architect or elementor does it helps you create a beautiful post and beautiful looking pages as you can see I have the proper design my home page using Thrive Architect Plugin.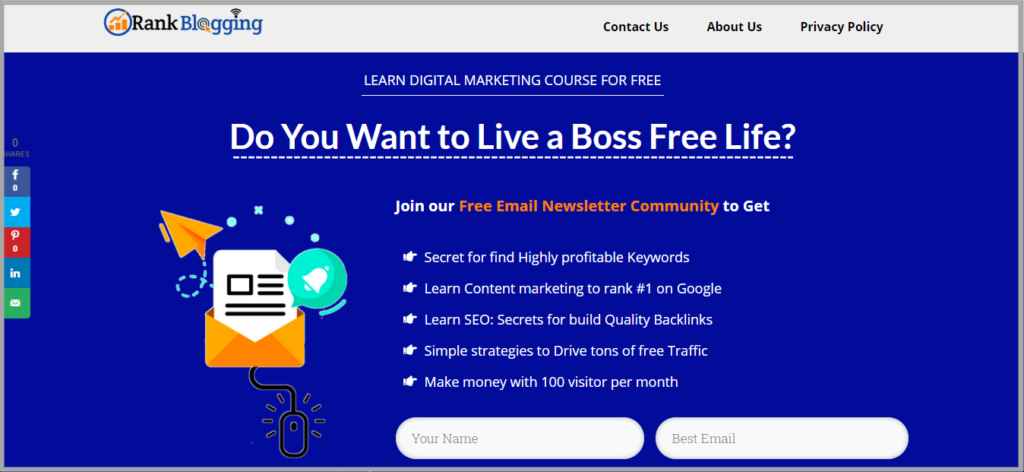 This is all possible again I have this template here with different background colors with different heading structures different button so all this was possible because I created this in a thrive architect page builder.
It's very hard to do in normal WordPress editor but the thrive architect or any other page builder like elementor you can do it easily.
So by using the page builder, you can create a beautiful looking posts or pages.
You can get the link of all these tools my blogging tools session as well, here also I've generatepress themes mentioned which I use rankblogging.com website.
You can go for elementor as well it is a free alternative of thrive architect. You can see thrive architect pricing here.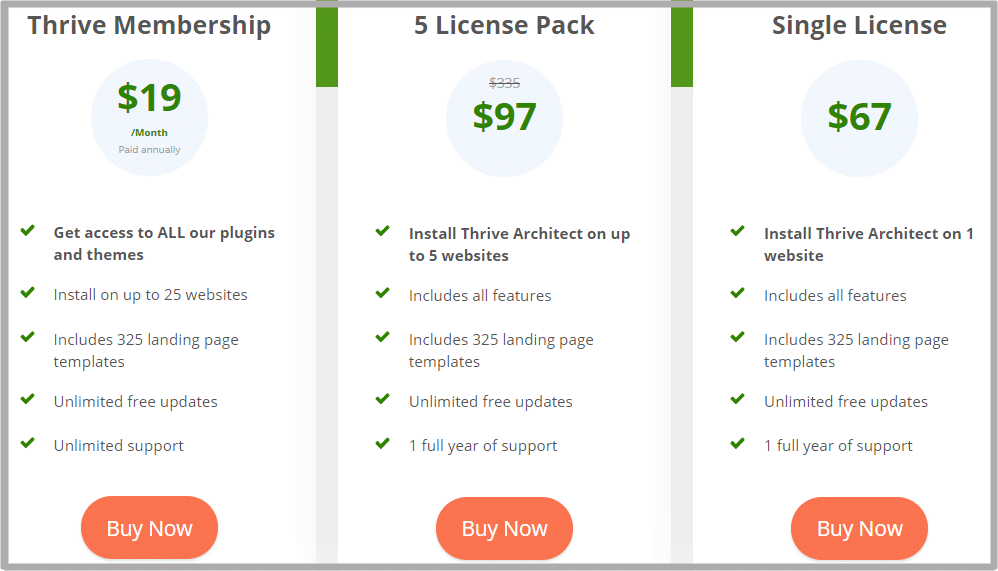 But if you're building a blog or website for money and if you want to drive more traffic and you thinking about making money from your website then you've to make it look really really good.
A thrive architect page builder is a must-have plugin for any WordPress website owner.
So the next plugin that you can install is a Disqus comment system.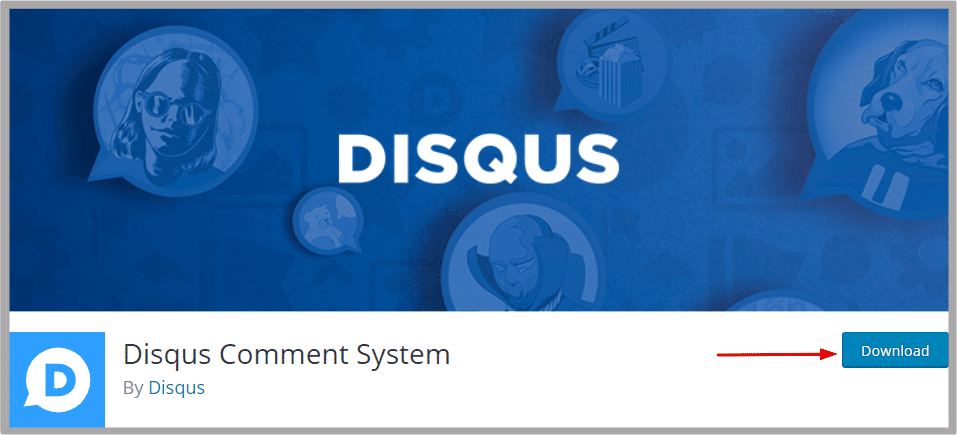 Disqus is a very very popular comment system and is used by so many popular websites out there.
The best part is it automatically blocks the spam.
If you're using the normal comment system of your website, you'll see that so many spam comments will be automatically becoming onto your websites which are not relevant to your content at all.
So this adds on too extra work and also your comment normal comment system doesn't look that clean and that good looking but Disqus comment is really nice looking it also highlights the top comments and it is used by all the top popularize out there.
So I'll highly recommend you to check this out it's not a mandatory plugin and I think I only recommend Disqus for people who are actually driving good traffic to the website because they've actual engagement in the comment section.
If you just started out or much have not enough traffic then installing this comment system won't help you guys much.
So if you're driving good traffic then I'll highly recommend you to check Disqus it's a free version is more than enough you don't have to buy the pro version because the free version is enough for you.
One signal push notification is an amazing plugin that I'll highly recommend for push notification.
You can installed the plugin you can just go to the add new plugin session, here search for one signal and install the plugin for this you also have to create an account on one signal push notification.
What one signal does is it gives you push notification.
You'll see that so many times if you're using OYO rooms or any other websites like Flipkart or Amazon, you'll see whenever you open the website there's the pop up which says do you want to subscribe to the push notification, you can add the same functionality on your website as well.
You can go the Onesignal web push notifications and see 100,000 Active installations 5star ratings.
I've not activated on my website because right now we're not driving much traffic to this particular website but on my other affiliate website, we're using the Onesignal push notification.
You can create an account here and also you don't have to pay any money if you're not crossing any line so you can use the free version if you're not crossing the 30k subscriber mark.
Yes, there is the pro version available which offers more functionality so if you're driving a good amount of traffic to your website then you can think of purchasing a pro or a starter plugin.
Push notification is an amazing way to keep your subscribers coming back to check your website so let ay if you publish a very high-quality post on your website then all you have to do is send a push notification to all the people who have opted in.
Your subscribers will be coming on to check your article and they will be than sharing your article and this will drive in again more traffic and then again you don't have to pay money because it's free right until 30k subscribers.
So I'll highly recommend you guys to install the once one signal plugin as well it's an amazing way to drive extra traffic to your website.
It's more building an email list and rather than I've seen that the interaction rate on push notification is really high.
I think you know about this plugin it's the most popular wordpress plugin if you want to sell something on your website.
If you want a shopping card, if you want Flipkart like functionality, if you want checkout pages, if you want the payment processing all of that will be provided by WooCommerce.
It's a very very popular plugin you can see about 3000+ 5star rating and 5+ million active installations, it provides many functionalities that I'll have to create a separate article just to explain how amazing this plugin is.
If you want to separate the article about this plugin then comment below.
So you can use this plugin if you are selling something if you are selling membership or a product or a book etc. even if you are not only focusing on SEO.
If you are driving paid ads and driving people to your website using that then again you can create a card system on your website, you can even track.
So it offers a complete e-commerce solution all the functionality that you can think of it is available on woo-commerce, You must check out this particular woo-commerce plugin.
Also before I end this article I have some tips for you guys that should try.
Final call: Best Important WordPress Plugin
Not to install many plugins on your website only install the necessary plugins on your website because higher the no. of plugins that I install on your website and activated the slower your website will become, and you want a faster website.
So try to keep the plugins to a minimum and the plugins that are extremely vital for your website only keep them in the active state and rest either I'll recommend you to uninstall all the plugins that are not necessary or not directly adding value to your website.
So, guys, all the plugins that I have mentioned in this article are most important.
I hope this article is helpful to you. If yes, then share this article to social media and your friends.
If any doubt in this article then without any hesitation comment below.
We hope you enjoy the information given by us. Cheers